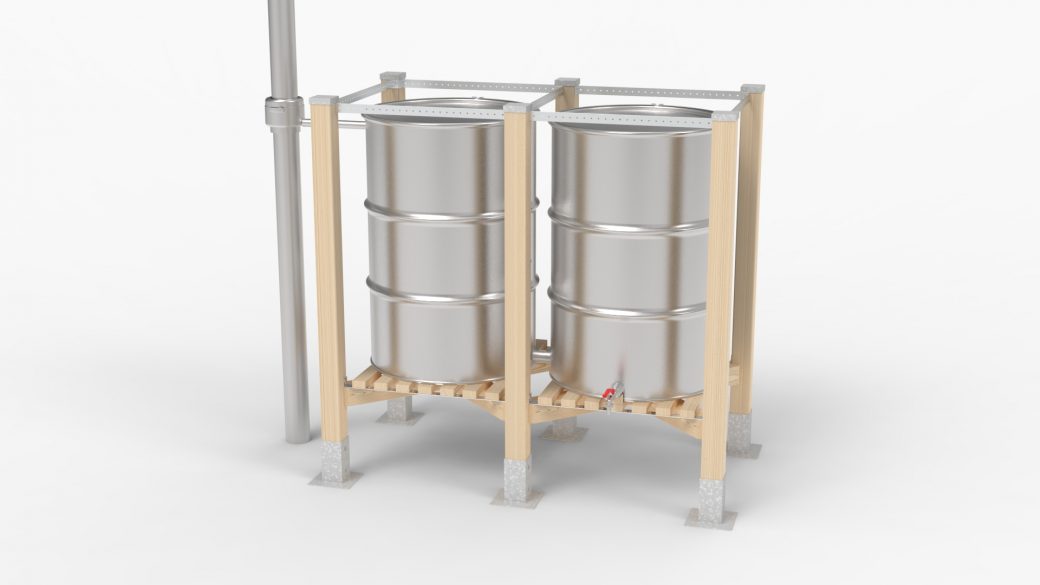 ma

/
More than Rain

More than Rain is a modular rainwater harvesting solution for tenants living in residential areas. It is an overground dry system which collects rainwater from the rooftop area of houses by connecting it to a downpipe.
Modularity is a key feature of the product. Much detail was put into creating a system which is completely modular, resulting in great flexibility for the users. The same parts can be used to construct larger structures. This makes the product suitable for many different types and sizes of accommodation.
Users can choose between 5 different body styles: wide vertical bars, narrow vertical bars, a pegboard, a metal grid or none. And with DIY becoming more and more popular these days, users are invited and encouraged to get creative and make the product truly their own!
Throughout the design process, the design principles for a circular economy were considered, in order to create a sustainable and long-lasting product.
Lisa Laugs
Elisabeth Langer