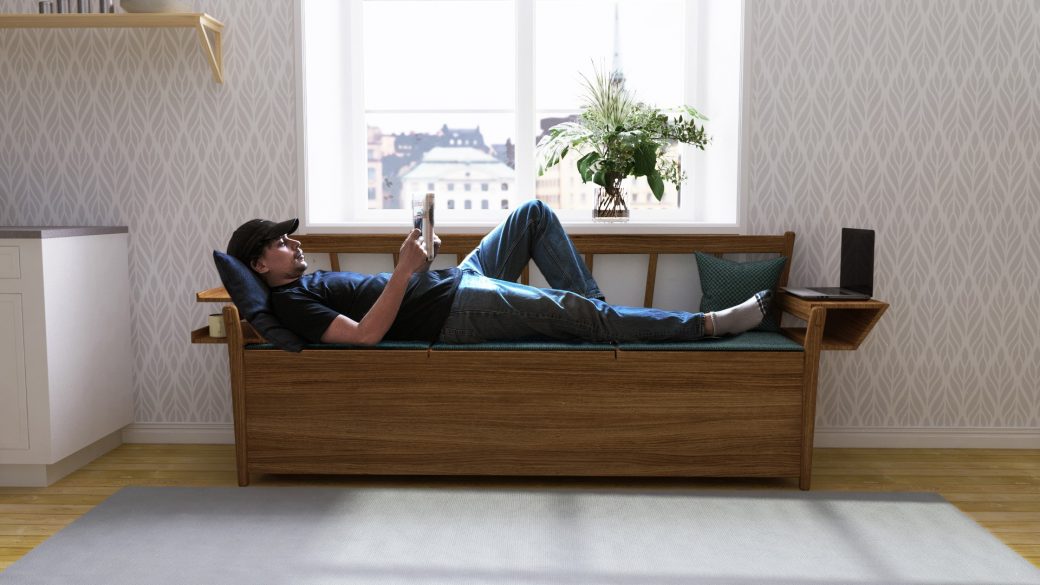 ba

/
Lumi

The kitchen bench is a piece of traditional Swedish furniture. It enabled the kitchen to function as a bedroom, as well as a place to sit and eat back in the day. The project is inspired by the traditional kitchen bench but aims to develop a modern version with improved functions.
It is a multi-purpose piece of furniture made for people to sit, rest, read, store items or eat. The flat-pack solution results in space efficiency during storage and transportation but also makes it more portable. The lid is split in three and locks in place, making it easier to handle. The shelves on the side give space for placing everyday items, and when flipped 180 degrees it functions as a headrest.
The pandemic has made it important for us to enable our space to function in multiple ways. The kitchen bench enables the kitchen to function as a living room, where the user might lay down and read and also a place to sit and eat. The kitchen bench also provides space for storing everyday items.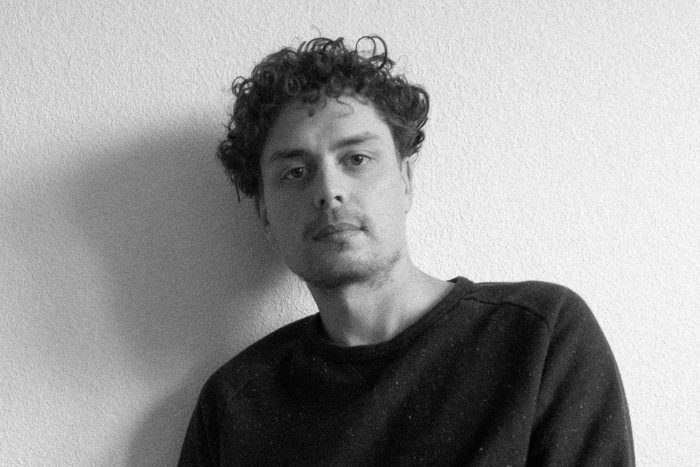 David Wenner