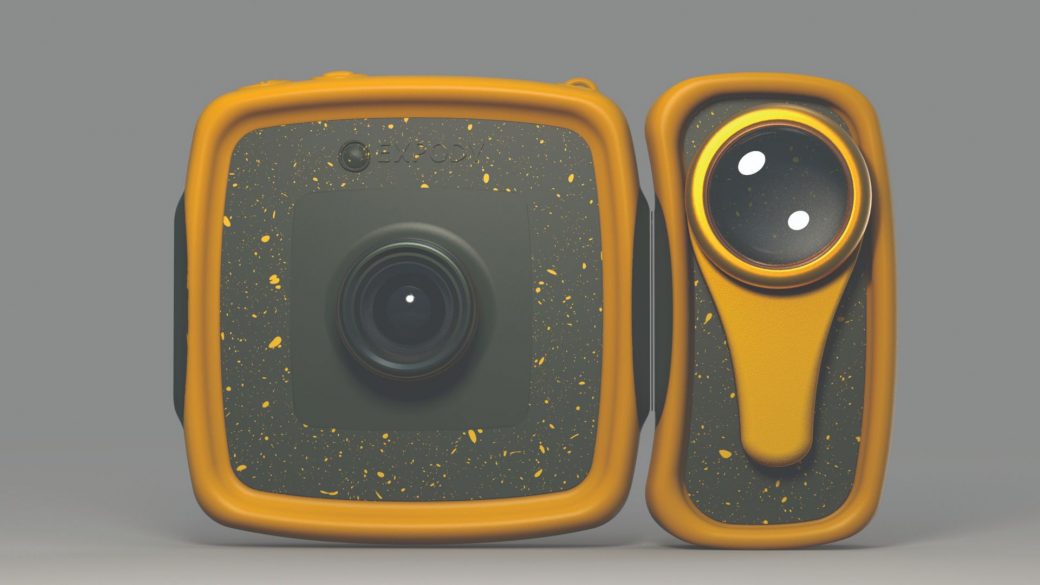 ma

/
Expody

Expody is designed for children aged between 9-12 and aims to encourage them to go outside.
It has been proven that spending so much time on the screen in a home environment can create mental health problems. That is why Expody is aimed at channeling the interests of children in technology, into going outside, communicating with their friends, and exploring nature.
The product has two parts: camera and earth playing tools. The magnifier zoom lens can be combined with a camera lens to take closer pictures of plants. Tasks will be given by a UI interface that gives them interactive activities like looking for new animals or collecting objects for their science projects from nature.
Overall, Expody helps children to create more interactive relations with nature.
Begum Gungor